Passiflora is a wonderful herb to use in cases of sleep disturbances caused by anxiety, restlessness and a condition known as the running mind.
Extracts and fluid extracts from the aerial parts from Passiflora incarnata L. are widely used as components of herbal sedatives. Many pharmacological investigations confirm the sedative effects of Passiflorae herba. From some of the studies also anxiolytic effects can be deduced. As Passionflower is mainly used in combinations, clinical studies of the single drug are not available. Based on pharmacological data, the experiences of traditional use and the use in combinations Passiflora extracts are an important factor in the phytotherapy of tenseness, restlessness and irritability with difficulty in falling asleep.

PMID: 12244887 [PubMed – indexed for MEDLINE

Wien Med Wochenschr. 2002;152(15-16):404-6.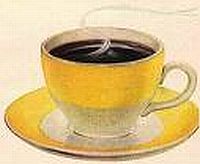 The following article gives us yet another reason to consider the use of coffee long  term.
ABSTRACT: This review reports the evidence for a relation between long-term coffee intake and risk of type 2 diabetes mellitus. Numerous epidemiological studies have evaluated this association and, at this moment, at least fourteen out of eighteen cohort studies revealed a substantially lower risk of type 2 diabetes mellitus with frequent coffee intake. Moderate coffee intake (>/=4 cups of coffee/d of 150 mL or >/=400 mg of caffeine/d) has generally been associated with a decrease in the risk of type 2 diabetes mellitus. Besides, results of most studies suggest a dose-response relation, with greater reductions in type 2 diabetes mellitus risk with higher levels of coffee consumption. Several mechanisms underlying this protective effect, as well as the coffee components responsible for this association are suggested. Despite positive findings, it is still premature to recommend an increase in coffee consumption as a public health strategy to prevent type 2 diabetes mellitus. More population-based surveys are necessary to clarify the long-term effects of decaffeinated and caffeinated coffee intake on the risk of type 2 diabetes mellitus.

PMID: 19825198 [PubMed - in process]

Diabetol Metab Syndr. 2009 Sep 16;1(1):6.

A newer trend in the medical field to help women with  severe PMS or PMDD (premenstrual dysphoric disorder) is the use of pharmaceuticals.  The class of drugs used are antidepressants and SSRI's.  This study indicates there are other options such as nutrients and balanced diet to help these symptoms.
Severe premenstrual syndrome (PMS) and, more recently, premenstrual dysphoric disorder (PMDD) have been studied extensively over the last 20 years. The defining criteria for diagnosis of the disorders according to the American College of Obstetricians and Gynecologists (ACOG) include at least one moderate to severe mood symptom and one physical symptom for the diagnosis of PMS and by DSM IV criteria a total of 5 symptoms with 1 severe mood symptom for the diagnosis of PMDD. There must be functional impairment attributed to the symptoms. The symptoms must be present for one to two weeks premenstrually with relief by day 4 of menses and should be documented prospectively for at least two cycles using a daily rating form. Nonpharmacologic management with some evidence for efficacy include cognitive behavioral relaxation therapy, aerobic exercise, as well as calcium, magnesium, vitamin B(6) L-tryptophan supplementation or a complex carbohydrate drink.

Psychoneuroendocrinology. 2003 Aug;28 Suppl 3:39-53.
The following article gives valued information on the use of herbs in the treatment of symptoms of colds and flu.

The common cold is the leading cause of doctor visits in the United States and annually results in 189 million lost school days. In the course of one year the U.S. population contracts approximately 1 billion colds. Influenza infection is still a leading cause of morbidity and mortality, accounting for 20-25 million doctor visits and 36,000 deaths per year in the United States. Conventional therapies for colds and flu focus primarily on temporary symptom relief and include over-the-counter antipyretics, anti-inflammatories, and decongestants. Treatment for influenza also includes prescription antiviral agents and vaccines for prevention. This article reviews the common cold and influenza viruses, presents the conventional treatment options, and highlights select botanicals (Echinacea spp., Sambucus nigra, larch arabinogalactan, Astragalus membranaceous, Baptisia tinctoria, Allium sativa, Panax quinquefolium, Eleutherococcus senticosus, Andrographis paniculata, olive leaf extract, and Isatis tinctoria) and nutritional considerations (vitamins A and C, zinc, high lactoferrin whey protein, N-acetylcysteine, and DHEA) that may help in the prevention and treatment of these conditions.

PMID: 17397266 [PubMed - indexed for MEDLINE]

Altern Med Rev. 2007 Mar;12(1):25-48.

The following is an interesting article on the different ways individual cultures soothe infants with colic.
Abdulrazzaq YM, Al Kendi A, Nagelkerke N.

Department of Paediatrics, Faculty of Medicine and Health Sciences, UAE University, Al Ain, United Arab Emirates. yousef@uaeu.ac.ae

This study was undertaken to determine how mothers soothed their crying infants. A total of 1137 mothers of different cultural backgrounds were approached, 998 agreed to participate in the study, but only 716 completed the questionnaire through a telephone interview. Analysis was restricted to 702 mothers from the UAE nationality, other Arabs, other Muslims, Indians and Philippinos. The questionnaire contained 23 questions on different soothing methods. The most common soothing method was breast-feeding (99.1%), followed by holding and carrying the infant (96.9%), letting infant suck on his thumb or finger (87.3%), herbal tea (65%), night bottle (42.1%) and swaddling infant (19.5%). Over 90% of mothers of all nationalities, preferred not to use pacifiers. Soothing herbs were often used, with the commonest being anise (165 mothers used anise). Fennel tea was also used by a substantial number of mothers (75), with gripe water (64), cumin (33), chamomile (32), mint (22) and fenugreek (16) making up most of the rest. CONCLUSION: Mothers' ethnicity and nationality strongly impacted on the soothing methods used, with Arabs more often using herbal tea, prone positioning and swaddling to calm infants and illustrate the importance of culture in the upbringing of children from a very early age.

Acta Paediatr. 2009 Feb;98(2):392-6.