The following review states the added medicinal benefits of stevia, beyond its usefullness as a safe sweetener.
Stevioside, an abundant component of Stevia rebaudiana leaf, has become well-known for its intense sweetness (250-300 times sweeter than sucrose) and is used as a non-caloric sweetener in several countries. A number of studies have suggested that, beside sweetness, stevioside along with related compounds, which include rebaudioside A (second most abundant component of S. rebaudiana leaf), steviol and isosteviol (metabolic components of stevioside) may also offer therapeutic benefits, as they have anti-hyperglycemic, anti-hypertensive, anti-inflammatory, anti-tumor, anti-diarrheal, diuretic, and immunomodulatory actions. It is of interest to note that their effects on plasma glucose level and blood pressure are only observed when these parameters are higher than normal. As steviol can interact with drug transporters, its role as a drug modulator is proposed. This review summarizes the current knowledge of the pharmacological actions, therapeutic applications, pharmacokinetics and safety of stevioside and related compounds. Although much progress has been made concerning their biological and pharmacological effects, questions regarding chemical purity and safety remain unsolved. These issues are discussed to help guide future research directions.

PMID: 19000919 [PubMed - indexed for MEDLINE]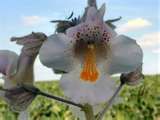 The following review article clearly states the usefulness of the herb Devil's Claw in the treatment of artihitis.
Arthritis and other rheumatic conditions (AORC) are the leading cause of disability, are associated with poor quality of life and incur considerable direct and indirect costs. It is considered that the instance of AORC will continue to increase. To assess the effectiveness, safety and tolerability of Harpagophytum (Bioforce) in the treatment of AORC, a single group open study of 8 weeks duration (259 patients) was performed in the United Kingdom. Effectiveness was assessed by numeric rating scales, the Western Ontario and McMasters Universities Osteoarthritis (WOMAC) Index and the Algofunctional Hand Osteoarthritis Index. Tolerance was measured by a numeric rating scale and safety by self-reporting, blood analysis and liver function tests. Quality of life was measured by SF-12 questionnaire. There were statistically significant (p < 0.0001) improvements in patient assessment of global pain, stiffness and function. There were also statistically significant reductions in mean pain scores for hand, wrist, elbow, shoulder, hip, knee and back pain. Quality of life measurements (SF-12) were significantly increased from baseline and 60% patients either reduced or stopped concomitant pain medication. Harpagophytum is an effective and well-tolerated serious treatment option for mild to moderate degenerative rheumatic disorders providing improved quality of life measure. Copyright (c) 2007 John Wiley & Sons, Ltd.

 
This is yet another indication of the far reaching benefits of D3 to overall health.  The review article states the role of D3 use in the treatment of psoriasis vulgaris.
Vitamin D exerts its physiological functions on calcium and bone metabolism in humans through the active metabolite 1,25-dihydroxyvitamin D3(1,25(OH)2D3). The other spectrum of vitamin D activities includes important effects on cellular proliferation, differentiation and the immune system. These effects are mediated through the intracellularly located vitamin D receptor (VDR). VDR is a member of the steroid, estrogen and retinoid receptor gene family of proteins that mediate transcriptional activities of the respective ligands. The VDR complex binds in the nucleus to the vitamin D responsive element on the gene. Several polymorphisms of the vitamin D receptor (VDR) gene have been described including FokI in exon 2, BsmI and ApaI in intron 8 and TaqI in exon 9. Alterations in vitamin D-1,25 (OH)2D3 levels and polymorphisms of VDR gene have been shown to be associated with several malignant or autoimmune diseases such as sclerosis multiplex, breast cancer, diabetes mellitus, malignant melanoma, and psoriasis vulgaris. The effects of VDR gene polymorphisms including immunomodulation, stimulation of cellular differentiation and inhibition of proliferation make it a possible candidate for therapy of psoriasis as well as for the psoriasis gene modification. The objective of this article is to present the state-of-the-art in the VDR gene polymorphism research in psoriasis vulgaris.
PMID: 19818218 [PubMed - in process]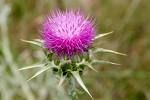 Milk thistle can be used in the treatment of many liver conditions.  Milk thistle's properties include: antioxidant, hepatoprotective, hepatotrophorestorative and gastroprotectant.  In the study listed below it show positive results for patients with Hepatitis C.
Silymarin, derived from the milk thistle plant Silybum marianum, is widely used for self-treatment of liver diseases, including hepatitis C virus (HCV), and its antiviral activity has been demonstrated in vitro and in HCV patients administered an intravenous formulation of the major silymarin flavonolignans, silybin A and silybin B. The safety and dose-exposure relationships of higher than customary oral doses of silymarin and its acute effects on serum HCV RNA were evaluated in noncirrhotic HCV patients. Four cohorts of 8 patients with well-compensated, chronic noncirrhotic HCV who failed interferonbased therapy were randomized 3:1 to silymarin or placebo. Oral doses of 140, 280, 560, or 700 mg silymarin were administered every 8 hours for 7 days. Steady-state exposures for silybin A and silybin B increased 11-fold and 38-fold, respectively, with a 5-fold increase in dose, suggesting nonlinear pharmacokinetics. No drug-related adverse events were reported, and no clinically meaningful reductions from baseline serum transaminases or HCV RNA titer were observed. Oral doses of silymarin up to 2.1 g per day were safe and well tolerated. The nonlinear pharmacokinetics of silybin A and silybin B suggests low bioavailability associated with customary doses of silymarin may be overcome with doses above 700 mg.

J Clin Pharmacol. 2009 Oct 19.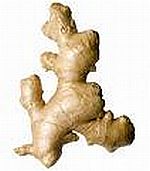 Ginger has been used for thousands of years for many different kinds of ailments.  Today the most common medicial use of ginger is for nausea.  It is used in cases of motion sickness when traveling, nausea during pregnancy, postoperative vomiting and gastrointestinal problems.  Also it is a wonderful herb to use during the winter months due to its warming properties.
Ginger is well known in the form of ginger sticks or ginger ale. If these are consumed during travel, the traveler imbibes, albeit subconsciously, a healing plant for motion sickness. The efficacy of ginger rhizome for the prevention of nausea, dizziness, and vomiting as symptoms of motion sickness (kinetosis), as well as for postoperative vomiting and vomiting of pregnancy, has been well documented and proved beyond doubt in numerous high-quality clinical studies. The use of this ancient medicine for gastrointestinal problems (stimulation of digestion) has been given scientific approval. Today, medicinal ginger is used mainly for prevention of the symptoms of travel sickness.

Adv Ther. 1998 Jan-Feb;15(1):25-44.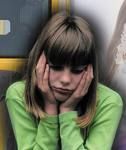 The following article shows the importance of a holistic approach in treating depression.
Pediatrics and Public Health Sciences, Wake Forest University School of Medicine, Medical Center Boulevard, Winston-Salem, NC 27157, USA. kkemper@wfubmc.edu
Pediatric mood disorders (unipolar depression and bipolar disorder) are serious, common, persistent, and recurrent medical conditions. Depression is the second leading cause of illness and disability among young people worldwide. A healthy lifestyle and healthy environment are the cornerstones for promoting positive moods. In addition, several complementary therapies, including nutritional supplements, herbs, mind-body therapies, massage, and acupuncture can be helpful. The focus of this article is the fundamental lifestyle approaches and complementary therapies that enhance mental health in young people. Various resources are available to clinicians to help patients and families promote mental health.
PMID: 18061783 [PubMed - indexed for MEDLINE]