The following is an interesting article discussing the importance of a proper diet and herbs in the control of diseases related to aging.
Aging is associated with mitochondrial dysfunctions, which trigger membrane leakage, release of reactive species from oxygen and nitrogen and subsequent induction of peroxidative reactions that result in biomolecules' damaging and releasing of metals with amplification of free radicals discharge. Free radicals induce neuronal cell death increasing tissue loss, which could be associated with memory detriment. These pathological events are involved in cardiovascular, neurodegenerative and carcinogenic processes. Dietary bioactive compounds from different functional foods, herbs and nutraceuticals (ginseng, ginkgo, nuts, grains, tomato, soy phytoestrogens, curcumin, melatonin, polyphenols, antioxidant vitamins, carnitine, carnosine, ubiquinone, etc.) can ameliorate or even prevent diseases. Protection from chronic diseases of aging involves antioxidant activities, mitochondrial stabilizing functions, metal chelating activities, inhibition of apoptosis of vital cells, and induction of cancer cell apoptosis. Functional foods and nutraceuticals constitute a great promise to improve health and prevent aging-related chronic diseases.

Especially during the winter months people want to help support their immune function.  Incorporating Reishi mushrooms into your diet or taking in capsule form are a wonderful way to help support your immune system.
Ganoderma lucidum (Leyss. ex Fr.) Karst. (Lingzhi or Reishi) has been used for a long time in China to prevent and treat various human diseases. G. lucidum polysaccharides extracted from G. lucidum are one of efficacious ingredient groups of G. lucidum. A number of reports have demonstrated that G. lucidum polysaccharides modulate immune function both in vivo and in vitro. The immuno-modulating effects of G. lucidum polysaccharides were extensive, including promoting the function of antigen-presenting cells, mononuclear phygocyte system, humoral immunity, and cellular immunity. Cellular and molecular mechanisms, possible receptors involved, and triggered signaling cascades have also been studied in vitro. However, whole animal experiments are still needed to further establish the mechanism of the immuno-modulating effects by G. lucidum. Evidence-based clinical trials are also needed.

J Pharmacol Sci. 2005 Oct;99(2):144-53.

The following article gives another reason to make sure our vitamin D intake is sufficient.
BACKGROUND: The role of vitamin D in the proliferation and differentiation of keratinocytes is well known within the field of dermatology. OBJECTIVE: We sought to evaluate the role that vitamin D and the vitamin D receptor play in the hair cycle and assess how this can be clinically applied to the treatment of hair disorders. METHODS: A MEDLINE search (1955-July 2009) was preformed to find relevant articles pertaining to vitamin D, the vitamin D receptor, and hair loss. RESULTS: The vitamin D receptor, independent of vitamin D, plays an important role in hair cycling, specifically anagen initiation. The role of vitamin D in hair follicle cycling is not as well understood. LIMITATIONS: The review is broad and there are limited human studies available to date. CONCLUSION: Additional studies to evaluate the role of vitamin D in the hair cycle should be done. Treatments that up regulate the vitamin D receptor may be successful in treating hair disorders and are a potential area of further study.

Who would have thought the lowly raisin could have such health benefits?
Oral diseases, including dental caries, periodontal disease, and tooth loss, affect the majority of the population and can affect a person's overall health. Raisins contain polyphenols, flavonoids, and high levels of iron that may benefit human health. However, their oral health benefits are less well understood. We hypothesized that raisins contain antimicrobial phytochemicals capable of suppressing oral pathogens associated with caries or periodontal diseases and thus benefit oral health. Through antimicrobial assay-guided fractionation and purification, compounds identified with growth inhibition against oral pathogens were oleanolic acid, oleanolic aldehyde, linoleic acid, linolenic acid, betulin, betulinic acid, 5-(hydroxymethyl)-2-furfural, rutin, beta-sitosterol, and beta-sitosterol glucoside. Oleanolic acid suppressed in vitro adherence of cariogenic Streptococcus mutans biofilm. When the effect of raisins and raisin-containing bran cereal on in vivo plaque acidogenicity was examined in 7- to 11-y-old children, it was found that raisins did not reduce the plaque pH decline below pH 6 over the 30-min test period. Compared with commercial bran flakes or raisin bran cereal, a lower plaque pH drop was noted in children who consumed a raisin and bran flake mixture when no sugar was added (P < 0.05). Grape seed extract, high in proanthocyanidins, positively affected the in vitro demineralization and/or remineralization processes of artificial root caries lesions, suggesting its potential as a promising natural agent for noninvasive root caries therapy. Raisins represent a healthy alternative to the commonly consumed sugary snack foods.

The following review article shows the importance of B6 levels and the role that this vitamin plays in anemia during pregnancy.
Iron deficiency is the most common cause of anemia in pregnancy. Pregnant women with anemia are, in general, exclusively treated with iron supplementation. We observed that several pregnant women with anemia who were nonresponsive to iron supplementation also had vitamin B6 deficiency, and that anemia in these cases improved with the administration of vitamin B6. Our prospective study in healthy pregnant women showed that blood levels of iron, ferritin and vitamin B6, in particular, fell to the lower limit of the nonpregnant reference range by the third trimester. We conclude that it is important to take into account the deficiency of vitamin B6 besides iron in the evaluation of anemia during pregnancy.European Journal of Clinical Nutrition advance online publication, 18 November 2009; doi:10.1038/ejcn.2009.125.

PMID: 19920848 [PubMed - as supplied by publisher]

The latest in the  juice market is the acai berry.  This fruit has made its way to the mainstream population with  exposure on the news and shows such as Oprah.  It has been touted as the new wonder fruit with antioxidant potency greater than blueberry or pomegranate.  So is this fruit all it is cracked up to be?
When reviewing research on the potency of the acai berry there where many different studies showing different opinions on where the acai berry stands on the antioxidant spectrum.  But one thing is for sure, it is high in antioxidants.  The study listed below tested many different fruits/beverages for the antioxidant content and the winner was…..pomegranate.
A number of different beverage products claim to have antioxidant potency due to their perceived high content of polyphenols. Basic and applied research indicates that pomegranate juice (PJ), produced from the Wonderful variety of Punica granatum fruits, has strong antioxidant activity and related health benefits. Although consumers are familiar with the concept of free radicals and antioxidants, they are often misled by claims of superior antioxidant activity of different beverages, which are usually based only on testing of a limited spectrum of antioxidant activities. There is no available direct comparison of PJ's antioxidant activity to those of other widely available polyphenol-rich beverage products using a comprehensive variety of antioxidant tests. The present study applied (1) four tests of antioxidant potency [Trolox equivalent antioxidant capacity (TEAC), total oxygen radical absorbance capacity (ORAC), free radical scavenging capacity by 2,2-diphenyl-1-picrylhydrazyl (DPPH), and ferric reducing antioxidant power (FRAP)]; (2) a test of antioxidant functionality, that is, inhibition of low-density lipoprotein (LDL) oxidation by peroxides and malondialdehyde methods; and (3) evaluation of the total polyphenol content [by gallic acid equivalents (GAEs)] of polyphenol-rich beverages in the marketplace. The beverages included several different brands as follows: apple juice (3), açaí juice (3), black cherry juice (3), blueberry juice (3), cranberry juice (3), Concord grape juice (3), orange juice (3), red wines (3), iced tea beverages (10) [black tea (3), green tea (4), white tea (3)], and a major PJ available in the U.S. market. An overall antioxidant potency composite index was calculated by assigning each test equal weight. PJ had the greatest antioxidant potency composite index among the beverages tested and was at least 20% greater than any of the other beverages tested. Antioxidant potency, ability to inhibit LDL oxidation, and total polyphenol content were consistent in classifying the antioxidant capacity of the polyphenol-rich beverages in the following order: PJ>red wine>Concord grape juice>blueberry juice>black cherry juice, açaí juice, cranberry juice>orange juice, iced tea beverages, apple juice. Although in vitro antioxidant potency does not prove in vivo biological activity, there is also consistent clinical evidence of antioxidant potency for the most potent beverages including both PJ and red wine.

J Agric Food Chem. 2008 Feb 27;56(4):1415-22. Epub 2008 Jan 26.

Over the last few years there has been many warnings about the use of cough suppressants with children.  Honey is a safe and effective way to help a child, over the age of one, with an upper respiratory infection especially during the night when a cough can worsen.
OBJECTIVES: To compare the effects of a single nocturnal dose of buckwheat honey or honey-flavored dextromethorphan (DM) with no treatment on nocturnal cough and sleep difficulty associated with childhood upper respiratory tract infections. DESIGN: A survey was administered to parents on 2 consecutive days, first on the day of presentation when no medication had been given the prior evening and then the next day when honey, honey-flavored DM, or no treatment had been given prior to bedtime according to a partially double-blinded randomization scheme. SETTING: A single, outpatient, general pediatric practice. PARTICIPANTS: One hundred five children aged 2 to 18 years with upper respiratory tract infections, nocturnal symptoms, and illness duration of 7 days or less. INTERVENTION: A single dose of buckwheat honey, honey-flavored DM, or no treatment administered 30 minutes prior to bedtime. MAIN OUTCOME MEASURES: Cough frequency, cough severity, bothersome nature of cough, and child and parent sleep quality. RESULTS: Significant differences in symptom improvement were detected between treatment groups, with honey consistently scoring the best and no treatment scoring the worst. In paired comparisons, honey was significantly superior to no treatment for cough frequency and the combined score, but DM was not better than no treatment for any outcome. Comparison of honey with DM revealed no significant differences. CONCLUSIONS: In a comparison of honey, DM, and no treatment, parents rated honey most favorably for symptomatic relief of their child's nocturnal cough and sleep difficulty due to upper respiratory tract infection. Honey may be a preferable treatment for the cough and sleep difficulty associated with childhood upper respiratory tract infection.

Arch Pediatr Adolesc Med. 2007 Dec;161(12):1140-6.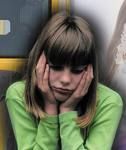 The following article shows the importance of a holistic approach in treating depression.
Pediatrics and Public Health Sciences, Wake Forest University School of Medicine, Medical Center Boulevard, Winston-Salem, NC 27157, USA. kkemper@wfubmc.edu
Pediatric mood disorders (unipolar depression and bipolar disorder) are serious, common, persistent, and recurrent medical conditions. Depression is the second leading cause of illness and disability among young people worldwide. A healthy lifestyle and healthy environment are the cornerstones for promoting positive moods. In addition, several complementary therapies, including nutritional supplements, herbs, mind-body therapies, massage, and acupuncture can be helpful. The focus of this article is the fundamental lifestyle approaches and complementary therapies that enhance mental health in young people. Various resources are available to clinicians to help patients and families promote mental health.
PMID: 18061783 [PubMed - indexed for MEDLINE]

A newer trend in the medical field to help women with  severe PMS or PMDD (premenstrual dysphoric disorder) is the use of pharmaceuticals.  The class of drugs used are antidepressants and SSRI's.  This study indicates there are other options such as nutrients and balanced diet to help these symptoms.
Severe premenstrual syndrome (PMS) and, more recently, premenstrual dysphoric disorder (PMDD) have been studied extensively over the last 20 years. The defining criteria for diagnosis of the disorders according to the American College of Obstetricians and Gynecologists (ACOG) include at least one moderate to severe mood symptom and one physical symptom for the diagnosis of PMS and by DSM IV criteria a total of 5 symptoms with 1 severe mood symptom for the diagnosis of PMDD. There must be functional impairment attributed to the symptoms. The symptoms must be present for one to two weeks premenstrually with relief by day 4 of menses and should be documented prospectively for at least two cycles using a daily rating form. Nonpharmacologic management with some evidence for efficacy include cognitive behavioral relaxation therapy, aerobic exercise, as well as calcium, magnesium, vitamin B(6) L-tryptophan supplementation or a complex carbohydrate drink.

Psychoneuroendocrinology. 2003 Aug;28 Suppl 3:39-53.

The following article gives valuable information on the importance of B12 and folic acid when considering cognitive function in the elderly.
Elderly people is a vulnerable population group to specific nutrient deficiencies as vitamin B12 and folic acid, which are closely related to mental functions deterioration, especially of cognitive functions. This study was aimed to measure B12 vitamin and folic acid indicators and to establish relationships to mental function. 53 elderly, older than 60 years, living in a geriatric home were assessed. The dietary intake was evaluated by the direct weighed method, serum B12 vitamin and folic acid by radioimmunoanalysis and mental function by Foltein's mini-mental test. Dietary intake for Vit B12 was adequate and deficient for folic acid while serum levels were within normal range. Vitamin B12 levels were at marginal or deficiency values in 26,4% of the elderly and folic acid deficiency was present in 43.4%. 49% of the elderly had mental function alterations and B12 vitamin levels were significantly lower in this group. A positive association between age and mental function (elderly below 80 years had lower risk of mental impairment) and between serum B12 and mental function were found. Elderly were at risk of deficiency for both vitamins and age and mental function were associated to this risk. Further evaluation including other nutrients should be performed.

PMID: 15782537 [PubMed - indexed for MEDLINE]

Invest Clin. 2005 Mar;46(1):53-63.