It's been awhile since we bashed Natural News for its continuing lack of the most basic research skills. Case in point: I was discussing wheat with a friend, who helpfully forwarded me a link about why wheat is so bad. It kinda sorta reads like science, or at least journalism. But it isn't. Take this doozy (please!):

"So how did the "staff of life" become a weed of disease?

For starters, wheat is not the same today. It has been hybrid (sic) over time to resist fungus, grow more quickly, and be more pliable for industrial bread baking. 50 years or so ago, wheat contained only five percent gluten. Today, it is 50 percent gluten."
HUH? First, I'm shocked that no one bothered to question that factoid. I read ALL the comments, one from an RN, several from people who seemed to be fairly articulate. Did NO ONE bother to Google this? Then it occurred to me that this crowd may not even know what gluten IS. Definition? Two words. Wheat protein.
So I walked over to the pantry and picked up a bag of flour (I'm apparently unaffected by the demon wheat). Nutrition Facts: protein is 13%. Then I checked it with Wikipedia: wheat protein 10-15%.
Let's be clear about this. 50% protein in a plant would be amazing! Every hunger and poverty relief agency in the world would LOVE to have a plant with that level of protein (moringa comes close). It would be the biggest "superfood" in the world overnight. But alas, it is just not true. Unfortunately, most of what NN publishes cannot be taken as fact. And who needs a "news" source that you need to constantly check?
Really? Not one reader questioned that? Really?
This just in via Facebook.
Outside Magazine sez
"Americans spend hundreds of millions of dollars on fish oil supplements every year, but studies have never been able to prove their effectiveness."
I would not recommend seeking health advice from Outside. Sorry, guys.
What the author misses here is that intervention trials for preventive medicine are essentially impossible. We can't get 1,000 humans to eat Purina Human Chow and live in a controlled environment for decades. Our long lifespan and "confounding variables" make this kind of trial unrealistic.
Further, there's not enough money in supplements to have drug-like evidence. Try to find such evidence for any food, for example intervention trials that prove orange juice is good for you.
In nearly 100 years of regulation by the FDA, the only over-the-counter drugs approved for the prevention of any disease are fluoride toothpaste, sunscreen, aspirin for blood thinning, and anti-ulcer drugs for preventing indigestion.
Now take a look at the link below. Omega 3 proves more effective than aspirin as an anti-inflammatory. Heart disease, cancer, arthritis, liver disease and many other conditions are now known to be related to whole-body inflammation. The research cited below tested specifically for inflammatory compounds (cytokines) in the blood.
"Aspirin alone had no effect on any factor versus baseline, but EPA+DHA, with and without aspirin, significantly reduced concentrations of 8 of 9 factors. Although EPA+DHA plus aspirin reduced concentrations of a subset of the factors compared to baseline, neither aspirin alone nor the combination significantly reduced the level of any analyte more robustly than EPA+DHA alone."
omega-3 inflammation – PubMed – NCBI
http://www.ncbi.nlm.nih.gov/pubmed/22530200.1
Good news from a new article in the Journal of Ethnobiology and Ethnomedicine: knowledge of local medicinal plants is still fairly strong even in a native community only 4 km from a city center and bisected by a highway. The majority of the population still relies exclusively on medicinal plants for self-medication.
In the community of Bajo Quimiriki, despite the vicinity to the city of Pichanaki, traditional plant knowledge has still a great importance in the daily life: 402 medicinal plants were indicated by the informants for the treatment of 155 different ailments and diseases.
Scientists interviewed Asháninka community members who recognized 402 medicinal plants and knew their uses. 84% were wild plants and 63% were collected from the forest. There were only 2% exotics. Knowledge of the plants was significantly correlated with age and gender, with women significantly outscoring men.
Women described a medicinal application in a higher number of [plants]: they scored a total of 310 record of use versus 206 total records of use by men.
Of the 72 plants that researchers had pre-marked, women described one or more medicinal use of 49.5%, while men did so in 26.6%. Unfortunately, the Asháninka language is vanishing, and most younger community members know only the Spanish names of their traditional plants.
The children of the community spend most of the day at school, where they are taught in Spanish. This decreases their chances to learn about the uses of the medicinal plants from the older people.
Among the most interesting discoveries is that plant use by the Peruvian native population correlated well with that of the Malinké of Mali, in West Africa. There is always a stronger likelihood that a benefit is real when widely dispersed populations use the same plant for similar conditions.
This is a fascinating study and the full text is available free of charge at the link.
Asháninka medicinal plants: a case study from the native community of Bajo Quimiriki, Junín, Peru. J Ethnobiol Ethnomed. 2010; 6 : 21.
http://www.ncbi.nlm.nih.gov/pmc/articles/PMC2933607/
Move over Artemisia (well, maybe). There are two new antimalarial plants in the news this year.
From Brazil, Caesalpinia pluviosa (stem bark) ethanol extract was effective against the two main strains of the malaria parasite.
It's important that we continue to find new antimalarials because the parasite becomes resistant. The current main therapy is ACT (artemisinin-based combination treatment), introduced when the parasite became resistant to chloroquine, a quinine derivative. Now artemisinin resistance is becoming increasingly common and no new class of antimalarial has been introduced since 1996. The authors warn "the discovery of new potential anti-malarial compounds is urgently needed."
Caesalpinia is a legume with numerous local medicinal uses, many of which have a rational basis. The plant is antiviral, antimicrobial, anti-inflammatory and antioxidant. Apparently, it is also anti-malarial. In previous research, the crude extract proved inactive. The current research started in vitro testing various extracts against Plasmodium in glassware. Finding activity, research moved to in vivo research in infected mice. Chemical analysis showed that a new molecule, at first thought to be quercitin, appears to be the most active compound against malaria.
In the in vitro test, two fractions were significantly effective. The crude extract was not. In mice, the crude extract was somewhat effective, though not as effective against chloroquine resistant malaria. The ethanol extract was effective against both. What's more, it was synergistic with the artemisinin based drug artesunate, so the two together are more effective than the combined effect of both. The plant extract alone was around 50% effective, artesunate around 60% and the combination around 80%.
The full article is HERE.
Halfway around the world, in Senegal, an ethnopharmacological survey pointed to the local medicinal plant Icacina senegalensis a native plant long used in Senegal to treat malaria. Crude extract and various fractions proved anti-plasmodial (Plasmodium is the malaria parasite) with no toxicity.
Astonishingly, this is the first time the plant has been tested, despite being the traditional remedy in perhaps the most mosquito infested and malaria afflicted part of West Africa. "This is the first scientific demonstration of the anti-plasmodial activity of I. senegalensis leaf extracts in a standard in vitro assay based on pLDH detection"
The crude methanol extract and fractions were tested for both effectiveness and toxicity (haemolytic effect). None of the extract fractions exhibited cytotoxicity to the limit of detection. By far the most effective fraction was the nonpolar (not water soluble) fraction of the methanol extract, with the polar fraction being the least effective.
It would be interesting to see how ethanol extracts fare, since methanol is toxic.
Full article is HERE.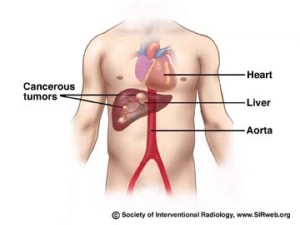 Researchers at Northeastern Ohio Universities Colleges of Medicine and Pharmacy look at liver cancer and the remedies, natural and synthetic, that can prevent and treat it. The abstract sets up the need for this research:
Despite significant advances in medicine, liver cancer, predominantly hepatocellular carcinoma remains a major cause of death in the United States as well as the rest of the world. As limited treatment options are currently available to patients with liver cancer, novel preventive control and effective therapeutic approaches are considered to be reasonable and decisive measures to combat this disease. Several naturally occurring dietary and non-dietary phytochemicals have shown enormous potential in the prevention and treatment of several cancers, especially those of the gastrointestinal tract.
The article then descrive the largest group of phytochemicals used for medicine in India and China: terpenoids, some of which are currently in clinical trials as anticancer agents. Liver cancer is the fifth most common cancer and the third highest cause of cancer-related deaths in the world, with a five year survival rate below 9%. The incidence of liver cancer in the US has risen 70% in the last 25 years. The authors comment on treatment and prognosis:
HCC (hepatocellular carcinoma) prognosis remains dismal despite many treatment options. Overall, the cure rate among patients who undergo resection is not very high and for those patients who are not eligible for surgery or percutaneous procedures, only chemoembolization appears to improve survival…

Sorafenib, the only drug approved by the United States Food and Drug Administration for the treatment of advanced HCC, increases the median survival time by less than 3 mo[21]. However, this drug does not defer the symptomatic progression of the disease, costs about $5400 per month for treatment[22], and exhibits severe adverse effects, including a significant risk of bleeding[23]. These drawbacks necessitate the search for novel preventive and therapeutic approaches for this disease.
After a review of what terpenoids are and how they are used, the article looks at plants and plant compounds with anticancer effects. "Terpenoids have been found to be useful in the prevention and therapy of several diseases, including cancer, and also to have antimicrobial, antifungal, antiparasitic, antiviral, anti-allergenic, antispasmodic, antihyperglycemic, antiinflammatory, and immunomodulatory properties."
In terms of anticancer properties the article points out that a large number of triterpenoids suppress the growth of many types of cancer cells "without exerting any toxicity in normal cells," and that preclinical studies show triterpenoids have chemopreventive and therapeutic effects against colon, breast, prostate and skin cancer.
This is the first review we have found that focuses exclusively on liver cancer. Of the compounds under current study, these appear to be the most promising:

In vitro
The only monoterpene studied was geraniol, which inhibits the growth of liver cancer cells by inhibiting HMG-CoA.
The diterpene andrographolide from Andrographis paniculata inhibited growth by apoptosis (inducing "programmed cell death" in the tumor cells) and two other mechanisms. Two other diterpenes are discussed.
The largest number of compounds studied are the triterpenes, with many active compounds, including those from Black Cohosh (Actaea racemosa), astragalus, Gotu Kola (Centella asiatica), Trichosanthes kirilowii, Aesculus (horse chestnut), Reishi mushroom (Ganoderma lucidum), Ginseng, Gynostemma, Bosewellia serrata, Aralia, Gentian and others.
The tetraterpenes are known as carotenoids and include the most common form of vitamin A (beta carotene) and astaxanthin, the compound that makes shrimp and salmon pink. Fukoxanthin, from seaweed, and lycopene from tomatoes also showed significant activity.

Sesquiterpenes with anticancer activity in liver cells include bisabolol from chamomile and zerumbone from wild ginger.

In vivo
Animal studies for activity against liver cancer are much less common, despite promising results from in vitro studies. Of these, geraniol again showed the ability to suppress liver carcinogenesis and limonene showed efficacy against HCC. Andrographis had "potent antitumor activity" by oral administration. Bacoside A, from Bacopa monniera delayed development and growth of tumors, and cucurbitacin B reduced tumor volume and tumor growth. Escin (from horse chestnut) and ginseng reduced tumor growth, as did glycyrrhizin from licorice.
Several studies showed a lack of efficacy for triterpenes, so look at the original article for a balanced view. It's available free, online, HERE.
World J Hepatol. 2011 September 27; 3(9): 228–249.
Sen. Dick Durbin (D-IL) plans to introduce legislation to regulate dietary supplements more strictly. Seems the Senate has been unable to do much of anything. Maybe they can agree on some supplement bashing?
Food and drug attorney Justin Prochnow (Greenberg Traurig, Denver) comments on the issue:
Once again, Senator Durbin has taken a run at introducing legislation designed to restrict dietary supplements. The amount of inaccuracies and lack of knowledge in the press release is shocking. Durbin lumps 2 oz energy shots, which are clearly supplements, with other products. Does he really think 2 oz replaces a normal serving? He indicates that dietary supplements contain potentially unsafe additives right next to beverages that have undergone FDA approval. FDA approval? Is that a new regulation I am unaware of? While additives in foods and beverages must be approved food additives or GRAS [generally recognized as safe], there is no requirement for FDA approval and many ingredients are self-affirmed GRAS without specifically FDA approval.

As I see it, the issue is not the need for more regulations — the FDA just needs to enforce the regulations that are already on the books.
I would like to believe Durbin really has public health and safety in mind, but frankly, I don't. The press release (as usual) says the bill is "Designed to Protect Consumers of Dietary Supplements." FYI, Senator, proper use of pharmaceutical drugs kills around 300,000 Americans each year and injures two million more. ("proper use" meaning this doesn't include the additional numerous cases of overdose, suicides and accidents such as pharmacy or physician error). By comparison, supplements are responsible for fewer deaths, meaning ZERO, Senator. Of course, the Senator should know this. It's hardly new. In 1971 (!) the cost of caring for victims of drug toxicity accounted for 1/7 of hospital stays at a cost of $300 million a year. In 1998 the Journal of the AMA reported that over 2 million patients had a serious adverse drug reaction (ADR) and the 106,000 deaths put drug reactions between the 4th and 6th leading causes of death among all Americans. It seems obvious that drug toxicity, not supplement labeling, is a serious problem we need to address. Instead, Durbin is again demonizing supplements, especially "energy drinks" and "shots."
Ironically, the specific supplements he takes aim at are energy products, which owe their activity to the most often-consumed and most socially sanctioned drug in the world — caffeine.
Durbin's press release is HERE
We would like to believe that our alternative natural health care media would give us the facts that the mainstream media doesn't. But do they? Or are we being fed more scare tactics than serious, objective, investigative journalism? And couldn't we please have news that steers clear of partisan attacks and punditry?
Perfect example: "Natural News." I'm sick of their fear mongering, ideological BS and hyperbole. Why does a supposedly health-focused publication run "stories" like this: "Democrats want to spend us into oblivion" and "Destroying America's economy one tax at a time." And who the hell needs yet another "news source" to "inform" us about Anthony Weiner's wiener? Ugh.
But apart from obvious right wing attack politics, many of the stories are fringe conspiracy nuttery. For example, we're supposed to take seriously their conspiracy theory that the US Army and Navy caused the earthquake and tsunami in Japan that led to the nuclear disaster still playing out there? Oh, please! The super secret HAARP transmitter, they say, is the means by which the evil empire can summon up earthquakes and tsunamis.
"Numerous credible reports and scientific observations reveal that HAARP technology is fully capable of being used as a scalar weapon, meaning it can emit strong electromagnetic pulse bombs that can alter weather or trigger seismic fault lines."
Well, how original! Hugo Chavez blamed the Haiti quake on the HAARP project, Jesse Ventura has a YouTube video on it ("a real-life doomsday machine.. that can destroy the world"), and conspiracy theorists have been blaming it for everything from cold winters in Europe to multiple earthquakes and eruptions all over the world.
Frankly, it's embarrassing for anyone who cites any article from Natural News because they regularly veer into this kind of absurd conspiracy talk.
Is Natural News just gullible? Or intentionally misleading? I think it's the latter. Check out this "quote mining" from the HAARP article. Quote mining is a well known trick to support one's point through, well, lying.
According to Natural News, former Secretary of Defense William Cohen admitted this HAARP technology exists and can control climate, volcanoes and earthquakes. Here's how Natural News quotes Cohen:
Cohen had this to say as part of his response about the type of technology that existed, even back then: "'Others are engaging even in an eco-type terrorism whereby they can alter the climate, set off earthquakes, volcanoes remotely through the use of electromagnetic waves."
Wow. Cohen admits that? FALSE! Let's look at the original quote. Cohen is talking about how "false threats" can waste time and "paralyze the agency for weeks and months and years even."
"The same thing is true about just the false scare of a threat… There are some  reports, for example, that some countries have been trying to construct something like an Ebola Virus, and that would be a very dangerous phenomenon, to say the least. Alvin Toeffler [Future Shock] has written about this in terms of some scientists in their laboratories trying to devise certain types of pathogens that would be ethnic specific so that they could just eliminate certain ethnic groups and races; and others are designing some sort of engineering, some sort of insects that can destroy specific crops. Others are engaging even in an eco- type of terrorism whereby they can alter the climate, set off earthquakes, volcanoes remotely through the use of electromagnetic waves. "
Know what? That's flat out dishonest to take a quote out of context intentionally in order to reverse its meaning. And I don't care to be terrorized by intentional distortions, by the "Health Ranger" or anyone else.
For those who don't know about HAARP (link to HAARP website at U of Alaska), it's a high altitude research project. It's not top secret: it's not classified at all. You can tour the facility in Alaska any time. The total budget is $250 million, yet we're supposed to believe they have created a Sci-Fi worthy Death Star?? For the record, the transmitter only works directly over the station in Alaska. The signal it is capable of generating is "more than 11 million times weaker (smaller) than the Earth's background field."
This is an epic fail for Natural News, but if you think it's an anomaly, take a look at the other stories on the site. What do YOU think? Truth or spin?
There are plenty of real issues to be concerned about. Do you really want your emotions jerked around by junk journalism?
Brand new meta-analysis of tea researched for lowering prostate cancer risk. The authors looked at 13 studies and found green tea significantly reduced risk. The results aren't stellar, but promising. Here's the abstract:
Observational studies on tea consumption and prostate cancer (PCa) risk
are still inconsistent. The authors conducted a meta-analysis to
investigate the association between green tea and black tea consumption
with PCa risk. Thirteen studies providing data on green tea or black tea
consumption were identified by searching PubMed and ISI Web of Science
databases and secondary referencing qualified for inclusion. A
random-effects model was used to calculate the summary odds ratios (OR)
and their corresponding 95% confidence intervals (CIs). For green tea,
the summary OR of PCa indicated a borderline significant association in
Asian populations for highest green tea consumption vs. non/lowest (OR =
0.62; 95% CI: 0.38-1.01); and the pooled estimate reached statistically
significant level for case-control studies (OR = 0.43; 95% CI:
0.25-0.73), but not for prospective cohort studies (OR = 1.00; 95% CI:
0.66-1.53). For black tea, no statistically significant association was
observed for the highest vs. non/lowest black tea consumption (OR =
0.99; 95% CI: 0.82-1.20). In conclusion, this meta-analysis supported
that green tea but not black tea may have a protective effect on PCa,
especially in Asian populations. Further research regarding green tea
consumption across different regions apart from Asia is needed.
http://www.ncbi.nlm.nih.gov/pubmed/21667398
Another black eye for the so-called "ethical pharmaceutical" business. In what is being called "the biggest research fraud in medical history," a member of Pfizer's "speaker bureau" has pled guilty to fabricating dozens of drug studies. Dr. Scott Reuben, working on a $75,000 grant from Pfizer produced a research study on their drug Celebrex. Naturally, the drug was found to be remarkably effective against pain. Well, except there were no patients in the study. It was completely fabricated.
This isn't a first for the good (for business) doctor. The peer-reviewed (and shame on the reviewers) journal Anesthesia and Analesia had to retract 10 papers authored by Reuben. Another 21 Reuben articles were apparently also fabricated according to London's The Day. Reuben received nearly a half million from Pfizer, which I guess he has to give back, and possibly pay a $250,000 fine on top of that. Maybe even jail time.
But for Pfizer and the other companies that got rave reviews from "ethical research," nothing. Bextra and Vioxx were also beneficiaries of Reuben's fairy tale "research." But these drug companies are not treated as conspirators. They're "victims" of this fraud. Coverage in The Day fills in the details.
Reuben's studies, five of which were funded by Pfizer, had bolstered claims about the post-surgery effectiveness of such painkillers as Pfizer's Celebrex and Merck's Vioxx.

Reuben's attorneys said a bipolar disorder with "alternating periods of mania and depression fueled his misconduct."
Oh poor guy. I'm sure we can all understand how depression could make someone want to fake dozens of scientific articles. No, we can't. That's a BS defense.
Meanwhile, these bogus "research studies" have been used to bolster claims of effectiveness for Celebrex and other drugs, as the public is fed the fiction that we have the best research in the world and the safest and most effective drugs. Yes, we have the best research results money can buy, and the best "approving for dollars" system too.
This corporate medical/scientific corruption hurts us all, and the media is only too happy to trot out the results of these "studies" while lapping up billions in pharma advertising.
And it's not like this is new. Before this "biggest drug research fraud case in history," there was the former biggest in 1989 when NJ physician Robert Fogari pled guilty to taking $2 million from drug companies for investigational new drug research that he never conducted. Fogari "investigated" new drugs for nine drug companies including Ciba-Geigy, Johnson & Johnson, Warner-Lambert, Pfizer, Upjohn, Syntex, and Merck, Sharp & Dohme. Fogari had his employees list persons who were not in the study and make up patients. He failed to do the urine, stool and blood tests and forged signatures of radiologists and others. The doctor also failed to report the deaths of two
patients in the "study" in order to "maintain a favorable impression" with the drug companies who hired him. At least the deaths were presumably not caused by the drugs they didn't take as a part of the study they weren't in that never took place.
Fogari admits he did not conduct any legitimate research during the whole eight year period.
A year earlier, Constantine Kostas admitted that of the 85 subjects in his clinical trial of Cipro, only 15 had actually been given Cipro. I suppose it hardly matters, since Kostas also faked the results of lab tests and examinations that never took place.
All of this is especially irksome to those of us who have endured Big Pharma's war on herbs and supplements. How many of the so-called "research studies" on herbs funded by big pharma are also bogus? It's easy to find such "studies" in which the patients chosen were inappropriate, or the protocol designed in ways that appear destined to fail. Indeed, "failure" of an alternative medicine is exactly what the drug companies want to see.
In a recent BBC article (hat tip to Ed Smith of Herb Pharm for noting this) Prince Charles is quoted as saying "herbal medicine must be regulated." Here in the United States, we often hear legislators and especially FDA officials calling for stricter regulation of herbal products and other dietary supplements. So my first reaction to the BBC article was "oh, no! The orthodox medical establishment has gotten to Prince Charles." I even wondered if his opinion was colored by the fact that he is now in the herbal medicine business with his own herbal product line.
Prince Charles has been a consistent supporter of alternative medicine, and made a special appearance by video at the Columbia medical school course on botanical medicine. The Prince has been a consistent supporter of homeopathy and traditional herbal remedies. So this seemed like a bit of a betrayal of his former position.
On further thought, though, I had to reflect on the drama surrounding regulation of herbal products and nutritional products by the European Union. The "drama" featured a clash of different regulatory approaches employed by Great Britain and Germany. In Germany, nutritional and herbal products are regulated as drugs, and the German position has been adamantly in support of the entire world treating these products as such. Read more