Countries all over the world, and especially the developing world, are taking a different approach to their herbal traditions than the American approach, which seems focused primarily on protecting the medical monopoly of doctors, drug companies and insurance companies.
In another example of the more enlightened approach being taken elsewhere, renowned herbal medicine specialist Dr Gunnaram Khonikar appealed to the Government of Assam "to include and introduce herbal medicines in the school syllabus so that students would be able to identify medicinal plants with their medicinal properties and cultivation as well as preservation."
Report from the Assam Tribune brought to you by the Hindustan Times

the health minister of the South American nation of Guyana is becoming concerned about the "growing power and influence of alternative medical practitioners" and is seeking to rein in some of the "more exaggerated claims." The Guyana Association of Alternative Medicine shares some of those concerns, and official medical institutions have they "uneasy coexistence with this relatively new branch."
Health Minister Leslie Ramsammy said the time has come not only
to sit down with the subsector and look at it holistically, but
also to draft modern laws to ensure that it operates in the
public's interest. That is not exactly the case right now.
"Some of the herbalists have invoked a divine right to practice
and heal people. Others have had two weeks' training or have read
some literature and started to practice, but it is obvious that we
have to do better than that," he said.

[J]oint teams from the association and the ministry are
working on draft laws to go before parliament. One requirement
would stipulate that herbalists selling medicine must clearly list
the ingredients in much the same way that conventional
pharmaceutical firms are mandated to do.

A framework for self-regulation is also being worked out and a
lobby is emerging from the health faculty of the University of
Guyana to design courses that would properly train and certify
alternative practitioners, mostly to satisfy the anxieties of the
public.
The Chinese news agency Xinhua notes this interesting development in Nigeria:
ABUJA, Aug 30, 2007 (Xinhua via COMTEX) — Nigeria's Ministry of Health has started training herbal medicine practitioners on drug preparation and management, said a representative of the practitioners here on Thursday.

"We are grateful to the National Agency for Food, Drug Administration and Control (NAFDAC) and Ministry of Science and Technology for taking us to seminars to teach us how to prepare drugs, the dosage and preservation," Ayaba Otoce, chairman of National Association of Herbal Medicine Practitioners, was quoted by the News Agency of Nigeria (NAN) as saying.

She said there were some diseases, including acute staphylococcus, syphilis and candidiasis, that the orthodox medicine could not cure, but were curable by herbal medicine.
August 18, 2007

The Economist highlights the efforts of the Golden Triangle Partnership and their work in India to conduct clinical trials on herbal treatments in India:
Most Indian herbal remedies are based on the Ayurvedic system of medicine, although Tamil-based Siddha and Unani, which has Persian roots, are also used extensively. Proving their worth is a daunting task. There are 80,000 Ayurvedic treatments alone, involving the products of some 3,000 plants. More than 7,000 firms make herbal compounds for medical use. Establishing the active ingredients and exactly how they work would thus take some time.

The Golden Triangle Partnership is not, however, looking for new molecules to turn into chemically pure drugs. Instead, it proposes to make herbal medicine itself more scientific by conducting clinical trials of traditional treatments for more than 20 medical conditions. These include arthritis, diabetes, irritable bowel syndrome, malaria and psoriasis.

To do that means getting the country's drug companies to take part in what is, for them, the non-traditional activity of traditional medicine. One of these firms, Ranbaxy, has already opened a small research and development division for herbal medicine and is beginning to look at remedies for conditions such as diabetes.

To encourage such developments the project's partners are trying to identify how the potency of herbs varies with exposure to the sun, the type of soil in which they are grown, and when and how they are harvested. With that information, they can define standard doses and clinical trials can begin. If the trials succeed, the treatments that result should be patentable–unlike the traditional formulations.
The article points out that the Indian government is also concerned that several of the medicinal plants harvested from the wild are endangered.
from the U.S. cGMPs for Dietary Supplements
by James Prochnow
The CGMPs for dietary supplements do not apply to dietary ingredient manufacturers, labelers, packers and those who hold dietary ingredients unless and only if a dietary ingredient is sold in bulk and then repackaged and, without further processing, is sold as a single component dietary supplement. Read more
Final Rule on Dietary Supplement cGMP Released
from AHPA
(June 22, 2007) — The U.S. Food and Drug Administration (FDA) has posted its final rule on current good manufacturing practice (cGMP) for dietary supplements at its website and will soon publish the rule in the Federal Register. The agency has simultaneously posted a related interim final rule that allows for submission to, and review by, FDA of an alternative to required 100-percent identity testing of dietary ingredient, as discussed within the cGMP itself, provided certain conditions are met. These documents are on the FDA's website HERE and HERE
Additional information is at FDA's home page. Read more

Grapefruit Seed Extract is promoted as a safe, effective antimicrobial for internal use and natural preservative for body care products. One problem. It doesn't work. Oh, two problems. If it does work, it's because it's spiked with synthetic preservatives. Several studies have now found one or more of several synthetics, none of which is approved for internal consumption.
HRF president Rob McCaleb presented a research update on GSE at Supply Side West in October, 2007. The Powerpoint presentation is available online, HERE.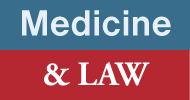 Industry experts are proclaiming victory in getting a law passed that requires dietary supplement (and OTC drug) manufacturers to report all serious "adverse events" to their products to the FDA, which will, of course, make those reports public. The idea is that this will be seen as a "responsible" act by industry and help stem the tide of negative publicity about supplements. Oh really? With the obvious bias in the media against supplements, each reported (but not proven) "reaction" will likely be used to hammer dietary supplements. Does anyone think that reports of OTC "adverse events" will get the same exposure? Face it, another aspirin overdose or a liver destroyed by Tylenol is simply not news. Especially to media outlets heavily sponsored by drug companies.
Besides, a supplement manufacturer has no right to ask for a customer's medical records, to see if she already had a health condition or risk factor that might explain the apparent reaction to a supplement. Marketers of supplements simply can't fully investigate complaints, which may or may not be related in any way to the supplement. I'm reminded of the infamous case of a fatality attributed by the Texas Health Department to an ephedra supplement. Yes, the ephedra supplement user died, but the coroner blamed the knife wound. In another "ephedra fatality" it was probably the extreme blood alcohol coupled with the head on auto collision. Chaparral was said to be so dangerous it had caused a rash of liver failures. There have been none before or since. Same with kava. And scullcap, that turned out to be germander, itself probably innocent. Again, no problems before or since.
Maury Silverman, a literature researcher and staunch supporter of supplements argued unsuccessfully to have the language of the new law require the disclosure of simultaneous drug use, which may better explain the "adverse event". For example, if someone takes an herbal supplement and a Tylenol, seriously, which one is more likely to have caused that liver toxicity?
What's up with the supplement industry associations rolling over for FDA on ephedra? When the FDA announced the ban on ephedra, industry 'thought leaders' couldn't jump fast enough to say what a wonderful thing it was. Whatever you think about marketing ephedra for weight loss or bodybuilders, an industry trade association is not there to kowtow to power. It's there to fight for the interests of the industry it represents.