Spring is in the air and I am hearing many people complain of seasonal allergies.  Nettle extract can be a key component in your fight against seasonal allergies.   The article below explains how nettles works in the body against the  inflammatory response system.
A nettle (Urtica dioica) extract shows in vitro inhibition of several key inflammatory events that cause the symptoms of seasonal allergies. These include the antagonist and negative agonist activity against the Histamine-1 (H(1)) receptor and the inhibition of mast cell tryptase preventing degranulation and release of a host of pro-inflammatory mediators that cause the symptoms of hay fevers. The nettle extract also inhibits prostaglandin formation through inhibition of Cyclooxygenase-1 (COX-1), Cyclooxygenase-2 (COX-2), and Hematopoietic Prostaglandin D(2) synthase (HPGDS), central enzymes in pro-inflammatory pathways. The IC(50) value for histamine receptor antagonist activity was 251 (+/-13) microg mL(-1) and for the histamine receptor negative agonist activity was 193 (+/-71) microg mL(-1). The IC(50) values for inhibition of mast cell tryptase was 172 (+/-28) microg mL(-1), for COX-1 was 160 (+/-47) microg mL(-1), for COX-2 was 275 (+/-9) microg mL(-1), and for HPGDS was 295 (+/-51) microg mL(-1). Through the use of DART TOF-MS, which yields exact masses and relative abundances of compounds present in complex mixtures, bioactives have been identified in nettle that contribute to the inhibition of pro-inflammatory pathways related to allergic rhinitis. These results provide for the first time, a mechanistic understanding of the role of nettle extracts in reducing allergic and other inflammatory responses in vitro. Copyright 2009 John Wiley & Sons, Ltd.

Phytother Res. 2009 Jul;23(7):920-6.

From time to time, many people experience difficulty falling asleep.  The best way to manage your sleep cycle is to have a bedtime routine and stick to the routine every night.  But when your routine does not work nor does the warm glass of milk there are herbal allies which can help.  Passion Flower is one of these herbs.  Next time try a nice cup of tea with Passion Flower in the ingredients.
Extracts and fluid extracts from the aerial parts from Passiflora incarnata L. are widely used as components of herbal sedatives. Many pharmacological investigations confirm the sedative effects of Passiflorae herba. From some of the studies also anxiolytic effects can be deduced. As Passionflower is mainly used in combinations, clinical studies of the single drug are not available. Based on pharmacological data, the experiences of traditional use and the use in combinations Passiflora extracts are an important factor in the phytotherapy of tenseness, restlessness and irritability with difficulty in falling asleep.

Wien Med Wochenschr. 2002;152(15-16):404-6.

St. John's wort is best known for its use in mild to moderate depression.  This article indicates St. John's wort may be beneficial with memory loss due to aging.
St. John's wort (Hypericum perforatum) is one of the leading psychotherapeutic phytomedicines. Beneficial effects of this herb in the treatment of mild to moderate depression are well known. In this study we tested a hypothesis that St. John's wort alleviates age-related memory impairments by increasing the levels of cyclic adenosine 3′, 5′-monophosphate response element binding protein (CREB) and phosphorylated CREB (pCREB) in hippocampus. Middleaged rats (18 month-old) displayed a decline in the acquisition of spatial working memory (p < 0.001) in the Morris water maze (MWM). Chronic administration of Hypericum perforatum (HP) (350 mg/kg for 21 days), potently and significantly improved the processing of spatial information in the aged rats (p < 0.001). Also the herb increased the levels of pCREB in the aged rat's hippocampus (p < 0.01) as measured by western immunoblotting. Aging caused significant locomotor impairments as tested in the open field (p < 0.001) but not in the MWM test. However, these were unaffected by treatment with HP. Thus, this study indicates that St. John's wort effectively prevents aging-induced deterioration of spatial memory in 18 month-old rats, possibly by the activation of CREB regulated genes associated with memory formation. It appears that mechanism is probably inactive in young rats.

Arch Pharm Res. 2010 Mar;33(3):469-77. Epub 2010 Mar 30.

Especially during the winter months people want to help support their immune function.  Incorporating Reishi mushrooms into your diet or taking in capsule form are a wonderful way to help support your immune system.
Ganoderma lucidum (Leyss. ex Fr.) Karst. (Lingzhi or Reishi) has been used for a long time in China to prevent and treat various human diseases. G. lucidum polysaccharides extracted from G. lucidum are one of efficacious ingredient groups of G. lucidum. A number of reports have demonstrated that G. lucidum polysaccharides modulate immune function both in vivo and in vitro. The immuno-modulating effects of G. lucidum polysaccharides were extensive, including promoting the function of antigen-presenting cells, mononuclear phygocyte system, humoral immunity, and cellular immunity. Cellular and molecular mechanisms, possible receptors involved, and triggered signaling cascades have also been studied in vitro. However, whole animal experiments are still needed to further establish the mechanism of the immuno-modulating effects by G. lucidum. Evidence-based clinical trials are also needed.

J Pharmacol Sci. 2005 Oct;99(2):144-53.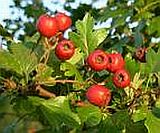 Hawthorn or Crataegus has a long history of use for heart conditions.  After reviewing many studies the consistent conclusion was Hathorn has benefits when treating a variety of conditions of the heart.
Crataegus (hawthorn) has long been used as a folk medicine all around the world. Most of the studies with Crataegus species focus on effects on heart failure and cardiovascular disease. The pharmacological effects of Crataegus have been attributed mainly to the content of flavonoids, procyanidin, aromatic acid and cardiotonic amines. The present study investigated the blood pressure and the structure of the coronary arterial wall of L-NAME-induced hypertensive rats given an aqueous leaf extract of C. tanacetifolia (100 mg/kg), for 4 weeks via gavage. It was observed that C. tanacetifolia, especially the hyperoside fraction, prevented L-NAME-induced hypertension in rats and had beneficial effects on the cardiovascular system. Copyright 2006 John Wiley & Sons, Ltd.

Phytother Res. 2006 Jan;20(1):66-70.

The latest in the  juice market is the acai berry.  This fruit has made its way to the mainstream population with  exposure on the news and shows such as Oprah.  It has been touted as the new wonder fruit with antioxidant potency greater than blueberry or pomegranate.  So is this fruit all it is cracked up to be?
When reviewing research on the potency of the acai berry there where many different studies showing different opinions on where the acai berry stands on the antioxidant spectrum.  But one thing is for sure, it is high in antioxidants.  The study listed below tested many different fruits/beverages for the antioxidant content and the winner was…..pomegranate.
A number of different beverage products claim to have antioxidant potency due to their perceived high content of polyphenols. Basic and applied research indicates that pomegranate juice (PJ), produced from the Wonderful variety of Punica granatum fruits, has strong antioxidant activity and related health benefits. Although consumers are familiar with the concept of free radicals and antioxidants, they are often misled by claims of superior antioxidant activity of different beverages, which are usually based only on testing of a limited spectrum of antioxidant activities. There is no available direct comparison of PJ's antioxidant activity to those of other widely available polyphenol-rich beverage products using a comprehensive variety of antioxidant tests. The present study applied (1) four tests of antioxidant potency [Trolox equivalent antioxidant capacity (TEAC), total oxygen radical absorbance capacity (ORAC), free radical scavenging capacity by 2,2-diphenyl-1-picrylhydrazyl (DPPH), and ferric reducing antioxidant power (FRAP)]; (2) a test of antioxidant functionality, that is, inhibition of low-density lipoprotein (LDL) oxidation by peroxides and malondialdehyde methods; and (3) evaluation of the total polyphenol content [by gallic acid equivalents (GAEs)] of polyphenol-rich beverages in the marketplace. The beverages included several different brands as follows: apple juice (3), açaí juice (3), black cherry juice (3), blueberry juice (3), cranberry juice (3), Concord grape juice (3), orange juice (3), red wines (3), iced tea beverages (10) [black tea (3), green tea (4), white tea (3)], and a major PJ available in the U.S. market. An overall antioxidant potency composite index was calculated by assigning each test equal weight. PJ had the greatest antioxidant potency composite index among the beverages tested and was at least 20% greater than any of the other beverages tested. Antioxidant potency, ability to inhibit LDL oxidation, and total polyphenol content were consistent in classifying the antioxidant capacity of the polyphenol-rich beverages in the following order: PJ>red wine>Concord grape juice>blueberry juice>black cherry juice, açaí juice, cranberry juice>orange juice, iced tea beverages, apple juice. Although in vitro antioxidant potency does not prove in vivo biological activity, there is also consistent clinical evidence of antioxidant potency for the most potent beverages including both PJ and red wine.

J Agric Food Chem. 2008 Feb 27;56(4):1415-22. Epub 2008 Jan 26.

Over the last few years there has been many warnings about the use of cough suppressants with children.  Honey is a safe and effective way to help a child, over the age of one, with an upper respiratory infection especially during the night when a cough can worsen.
OBJECTIVES: To compare the effects of a single nocturnal dose of buckwheat honey or honey-flavored dextromethorphan (DM) with no treatment on nocturnal cough and sleep difficulty associated with childhood upper respiratory tract infections. DESIGN: A survey was administered to parents on 2 consecutive days, first on the day of presentation when no medication had been given the prior evening and then the next day when honey, honey-flavored DM, or no treatment had been given prior to bedtime according to a partially double-blinded randomization scheme. SETTING: A single, outpatient, general pediatric practice. PARTICIPANTS: One hundred five children aged 2 to 18 years with upper respiratory tract infections, nocturnal symptoms, and illness duration of 7 days or less. INTERVENTION: A single dose of buckwheat honey, honey-flavored DM, or no treatment administered 30 minutes prior to bedtime. MAIN OUTCOME MEASURES: Cough frequency, cough severity, bothersome nature of cough, and child and parent sleep quality. RESULTS: Significant differences in symptom improvement were detected between treatment groups, with honey consistently scoring the best and no treatment scoring the worst. In paired comparisons, honey was significantly superior to no treatment for cough frequency and the combined score, but DM was not better than no treatment for any outcome. Comparison of honey with DM revealed no significant differences. CONCLUSIONS: In a comparison of honey, DM, and no treatment, parents rated honey most favorably for symptomatic relief of their child's nocturnal cough and sleep difficulty due to upper respiratory tract infection. Honey may be a preferable treatment for the cough and sleep difficulty associated with childhood upper respiratory tract infection.

Arch Pediatr Adolesc Med. 2007 Dec;161(12):1140-6.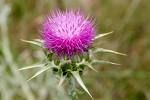 Milk thistle can be used in the treatment of many liver conditions.  Milk thistle's properties include: antioxidant, hepatoprotective, hepatotrophorestorative and gastroprotectant.  In the study listed below it show positive results for patients with Hepatitis C.
Silymarin, derived from the milk thistle plant Silybum marianum, is widely used for self-treatment of liver diseases, including hepatitis C virus (HCV), and its antiviral activity has been demonstrated in vitro and in HCV patients administered an intravenous formulation of the major silymarin flavonolignans, silybin A and silybin B. The safety and dose-exposure relationships of higher than customary oral doses of silymarin and its acute effects on serum HCV RNA were evaluated in noncirrhotic HCV patients. Four cohorts of 8 patients with well-compensated, chronic noncirrhotic HCV who failed interferonbased therapy were randomized 3:1 to silymarin or placebo. Oral doses of 140, 280, 560, or 700 mg silymarin were administered every 8 hours for 7 days. Steady-state exposures for silybin A and silybin B increased 11-fold and 38-fold, respectively, with a 5-fold increase in dose, suggesting nonlinear pharmacokinetics. No drug-related adverse events were reported, and no clinically meaningful reductions from baseline serum transaminases or HCV RNA titer were observed. Oral doses of silymarin up to 2.1 g per day were safe and well tolerated. The nonlinear pharmacokinetics of silybin A and silybin B suggests low bioavailability associated with customary doses of silymarin may be overcome with doses above 700 mg.

J Clin Pharmacol. 2009 Oct 19.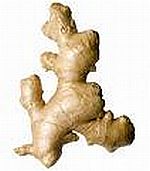 Ginger has been used for thousands of years for many different kinds of ailments.  Today the most common medicial use of ginger is for nausea.  It is used in cases of motion sickness when traveling, nausea during pregnancy, postoperative vomiting and gastrointestinal problems.  Also it is a wonderful herb to use during the winter months due to its warming properties.
Ginger is well known in the form of ginger sticks or ginger ale. If these are consumed during travel, the traveler imbibes, albeit subconsciously, a healing plant for motion sickness. The efficacy of ginger rhizome for the prevention of nausea, dizziness, and vomiting as symptoms of motion sickness (kinetosis), as well as for postoperative vomiting and vomiting of pregnancy, has been well documented and proved beyond doubt in numerous high-quality clinical studies. The use of this ancient medicine for gastrointestinal problems (stimulation of digestion) has been given scientific approval. Today, medicinal ginger is used mainly for prevention of the symptoms of travel sickness.

Adv Ther. 1998 Jan-Feb;15(1):25-44.

A newer trend in the medical field to help women with  severe PMS or PMDD (premenstrual dysphoric disorder) is the use of pharmaceuticals.  The class of drugs used are antidepressants and SSRI's.  This study indicates there are other options such as nutrients and balanced diet to help these symptoms.
Severe premenstrual syndrome (PMS) and, more recently, premenstrual dysphoric disorder (PMDD) have been studied extensively over the last 20 years. The defining criteria for diagnosis of the disorders according to the American College of Obstetricians and Gynecologists (ACOG) include at least one moderate to severe mood symptom and one physical symptom for the diagnosis of PMS and by DSM IV criteria a total of 5 symptoms with 1 severe mood symptom for the diagnosis of PMDD. There must be functional impairment attributed to the symptoms. The symptoms must be present for one to two weeks premenstrually with relief by day 4 of menses and should be documented prospectively for at least two cycles using a daily rating form. Nonpharmacologic management with some evidence for efficacy include cognitive behavioral relaxation therapy, aerobic exercise, as well as calcium, magnesium, vitamin B(6) L-tryptophan supplementation or a complex carbohydrate drink.

Psychoneuroendocrinology. 2003 Aug;28 Suppl 3:39-53.